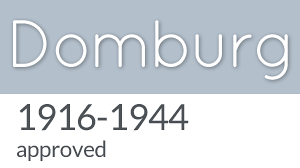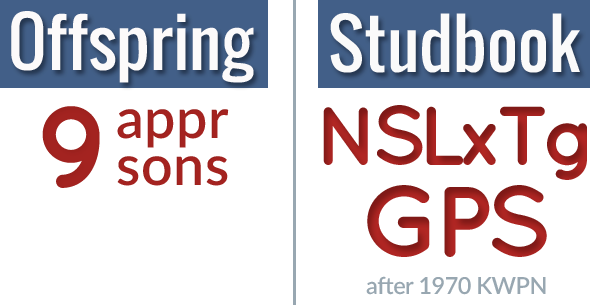 foaled: 1916 - 1944
sire: Cicero III
dam: Thali
color: chestnut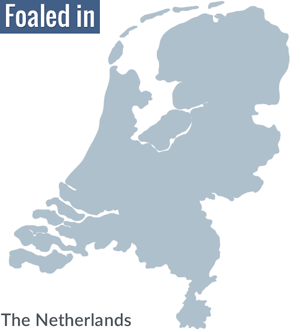 One of the Big Three
Domburg was born in 1916. His sire Cicero II was a cross between Dutch and Holstein.
His dam Thali I was also a cross product: Oostfries x Dutch.
When Domburg was presented at the Dutch Studbook for Agricultural Harness Horses the committee refused to register him. His type and high stepping motion was to extreme for the Agricultural Harness Horse.
To make it possible to register horses with the type of a kurassier (coach horse?) this regional studbook created a separate register for these forerunners of show horses.
Domburg had a lot of personality. He became very valuable for the DHH breed.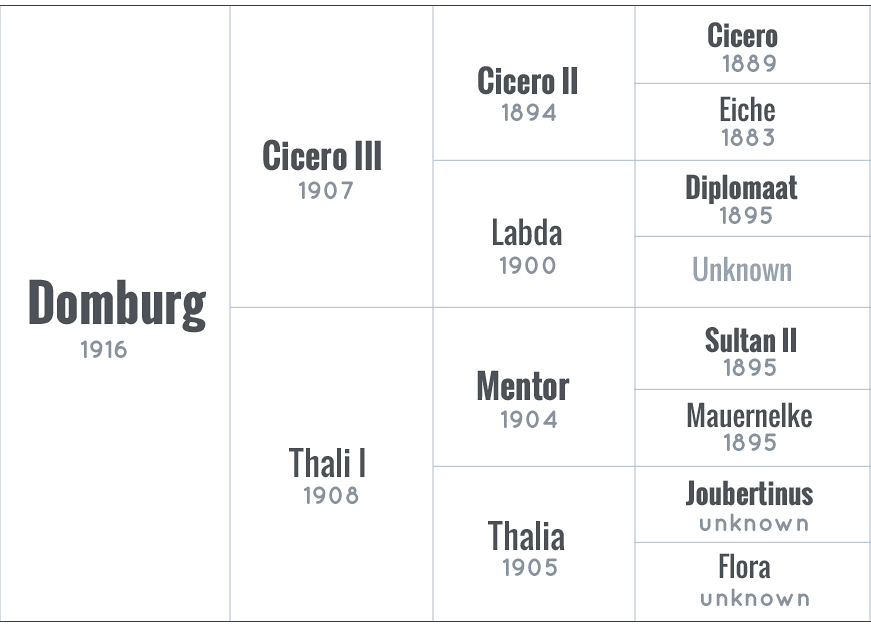 Domburg's offspring
Of the Big Three Domburg was the most influential through the male line.
Domburg produced 9 approved sons; Agamemnon, Amburg, Baronet, Lumandus, Romburg, Tomburg, Volbloed, Voorman and Vreddy.
For the Dutch Harness Horse breed the lines Amburg-Nelson-Uron and Baronet-Kornet turned out to be the most influential.