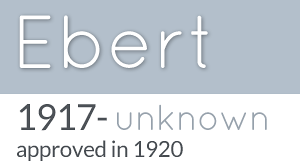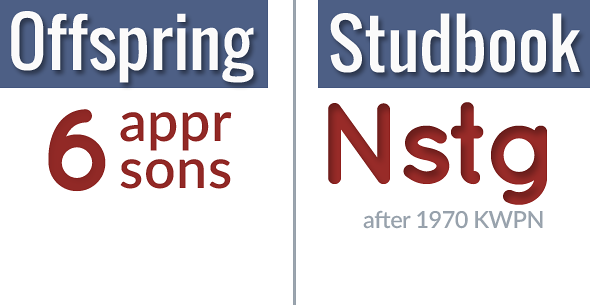 foaled: 1917 - ?
sire: Monocraat
dam: Gerlinette
color: bay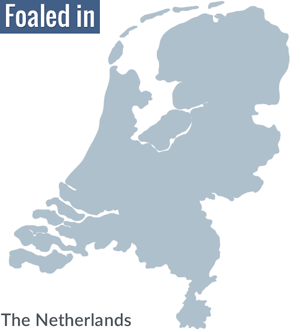 One of the Big Three
Ebert was born in 1916. His sire was Monocraat and traced back to Duke of Cleveland (born in 1845).
His dam was the famous foundation mare Gerlinette, who was sired by the preferent stallion Olivier.
Ebert had a lot of quality and he was very upright. Based on his offspring Ebert achieved in 1929 the ultimate predicate preferent.
Besides a wonderful breeding career, Ebert also excelled in the show ring. In 1929, 1930 and 1931 he was National Champion Fine Harness in the Approved Stallion Class.
As a 17 year old Ebert still trotted like a king; extreme, dignified and lofty. 

Ebert's offspring
Ebert produced 6 approved stallions; Ienus, Lugano, Nubert, Petron, Ralf & Tebertus.
The offspring of Ebert was known for their beautiful, long and upright neck, a good croup, a powerful trot, a lot of quality and gameness.
Through the line Nubert-Kurassier-Oregon Ebert turned out to be crucial for the development of the Dutch Harness Horse breed.